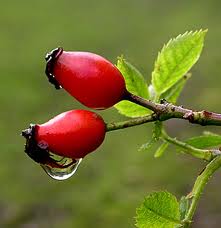 Benefits of Rosehips
Rosehips are one of the best sources of  Vitamin C, and they grown in our back yard. You can find them often by the beach, become a local forager and gather some, scrape the seeds out, dry them and make some tea.
You can make the tea from fresh hips too or eat them as is.